It is the same procedure with other Windows platform if adding a hyper-v virtual machine on Windows Server 2012. Here is just record our earlier work:
1: Open the Server Manager on Windows Server 2012, select the Hyper-V instance and right click it, to choose Hyper-V Manager: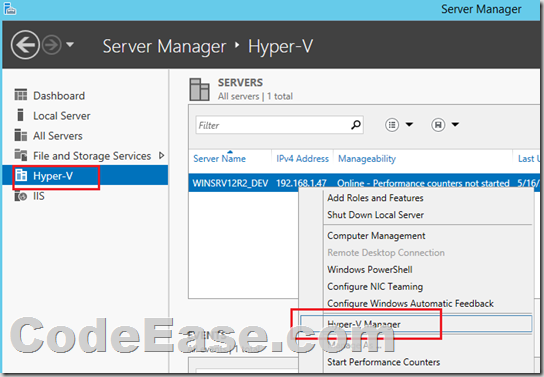 From the next step, all steps are almost the same with other Windows edition which you add Hyper-V virtual machine in.
2: New a virtual machine…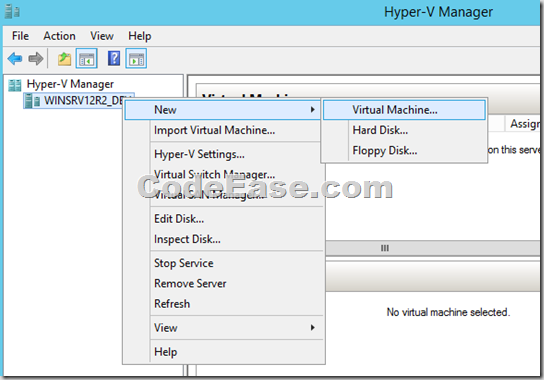 3: Give a virtual machine name: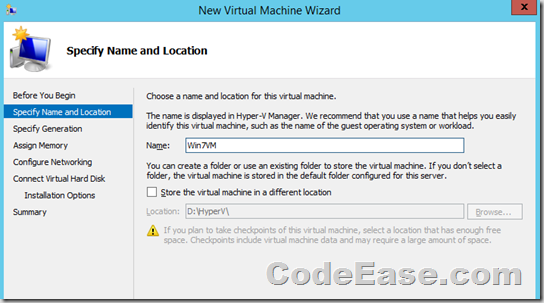 4: Choose the generation of virtual machine, for Windows Server 2012, 64-bit Windows 8/8.1, Windows 10, you should choose generation 2, otherwise, you can choose generation 1: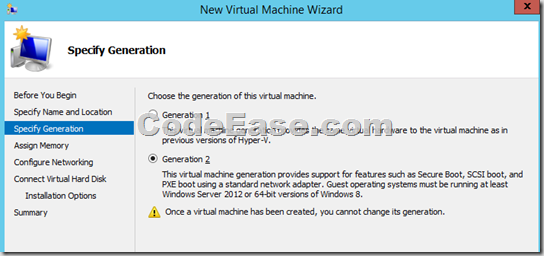 5: Set memory, check on Use Dynamic Memory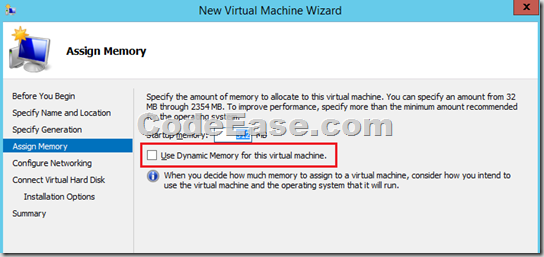 6: Set the location of Hard Drive, and set a size for the hard drive.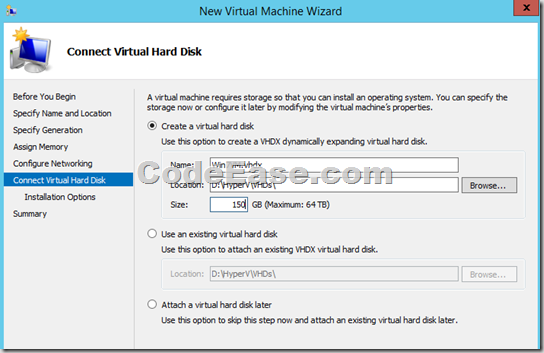 7: New you have a chance to review all the settings for new Virtual Machine, if no problem, then click the Finish button to create a new Virtual Machine.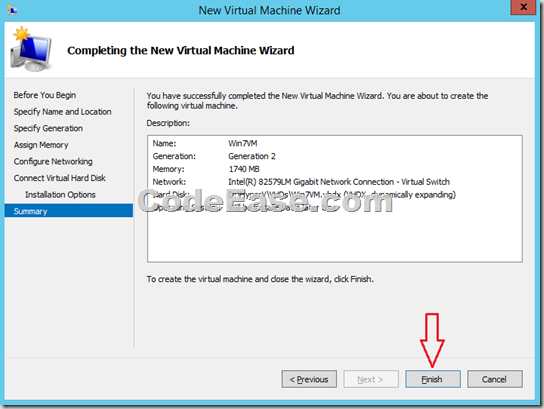 Related Posts: