We just realized Microsoft released Visual Studio 2012 RC in May 31, 2012, Attention: It is 2012, not 2011.
(If you can not wait but just want to upgrade now, a good news for you first: You don't need to uninstall your previous Beta version if you installed Visual Studio 2011 Beta before, the RC install can be installed directly over the beta version. )
But, all we remembered the last final version was Visual Studio 2011, right ? And, there was an "official" blog that introduced the Visual Studio 2011 and .NET 4.5.
Welcome to the Beta of Visual Studio 11 and .NET Framework 4.5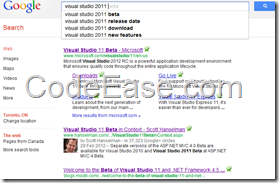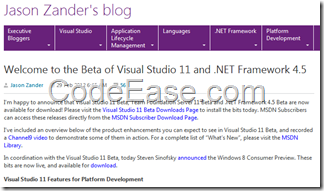 So the fact is Microsoft Changed the name Visual Studio 2011 to Visual Studio 2012.  All Visual Studio 2011 links redirected to Visual Studio 2012 webpage now: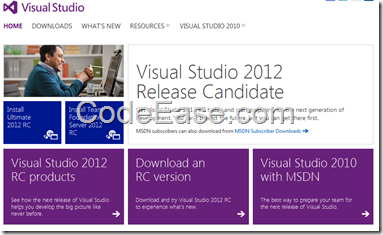 Jason Zander has also a announcing article about Visual Studio 2012 RC in his blog.
Mr. Scott Hanselman's article about Visual Studio 2012 RC was "released" too, please read it.