Security Essentials Microsoft's free anti virus software
2011-06-01
---
There are lots of free anti virus software which you can find through search engine. Maybe you know some of them, but have you known Microsoft provides anti-software too ? Have you tried it ?
"Microsoft Security Essentials is a new, free consumer anti-malware solution for your computer. It helps protect against viruses, spyware, and other malicious software. It's available as a no-cost download for Windows XP SP2 and higher, Windows Vista, and Windows 7." – From Microsoft.
Actually some years ago we heard about Microsoft Security Essentials, But seems it was not free? not sure, but if it was free before, we should have known it more.
OK, Where to get it ?
1: You can visit the official site directly: http://www.microsoft.com/en-ca/security_essentials/default.aspx
2: If you just finished a new Windows 7 installed, you might have seen a red X remind on the right bottom status bar: Click "Open Action Center":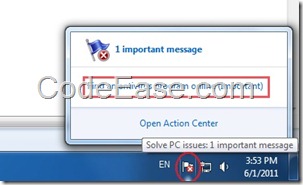 In the next screen click "Open Action Center" and let it "Find a program online", then you will be navigated to Microsoft' security provider web page (if you are using Windows 7, the page should be here)
Then on the right side, Click "Downloads and more" button.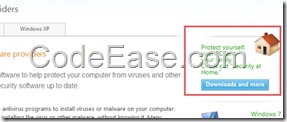 Then you will come to Microsoft Security Center:

Click "Download …." link then come to the place which is the same as in above 1;
Download the proper version which is for your Windows version:

After you download, start to install it: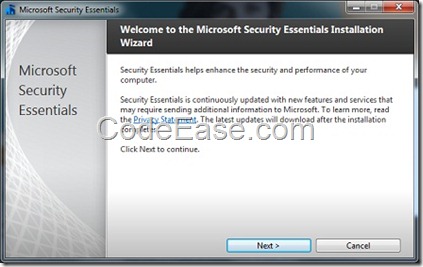 Make sure turn on "Firewall":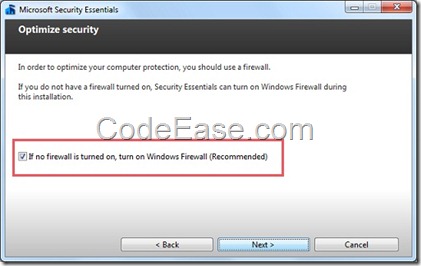 The next is its real installation, you have to wait some while …
Later, it asks you restart computer so that extra installations can be continued…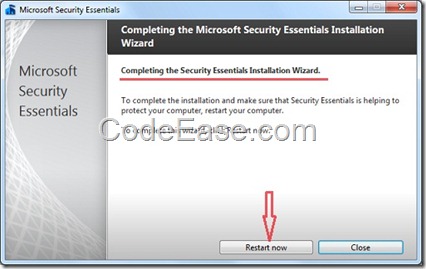 After you reboot, you will see Microsoft Security Essentials try to update and then scan your computer, you have to wait some time again …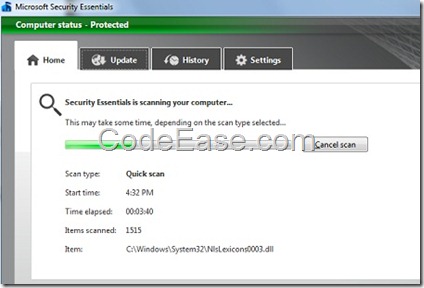 After the scan finished, you can set it such as schedules: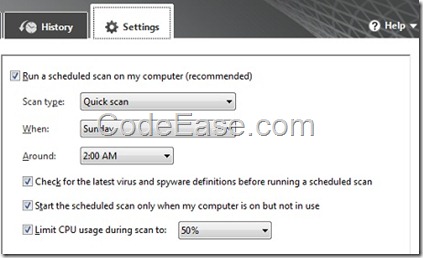 Done.