Website Updated
2016-01-27
---
We updated CodeEase.com due to new technologies and new devices. More and more people are using mobile devices now, some people will never use computer then, so the website should follow the new times.
The old face of CodeEase.com was the following one, It was OK for any computers, but might not perfect for cell phone.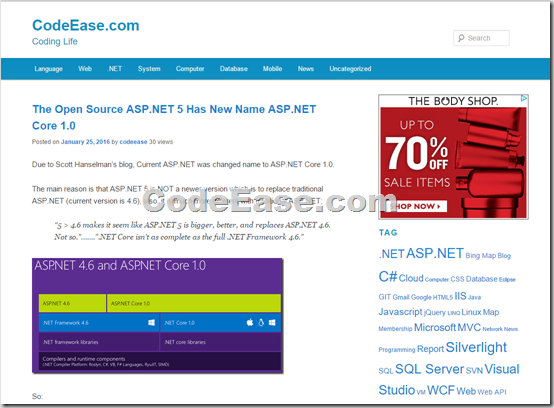 Good Bye, old CodeEase face !