Windows Phone 8 Announced
2012-06-21
---
Microsoft pushes big news in this week, just after their Surface tablet, today they announced the new smart phone platform: Windows Phone 8.
OK, what the main feature of Windows Phone 8 ? What the big different with Windows Phone 7 and Windows phone 7.5? I think the main changes based on previous Windows phone is: Windows phone 8 shares core with Windows 8 ! It means: Windows phone 8 will use the same core with Windows 8, and more, it means Windows Phone 8 will be more and more closer Windows 8, and further more, it means Windows Phone 8 will be just a kind of Windows 8 System. All applications on Windows 8 can run on Windows Phone 8 or just need minor changes and adjustments. This is really a new and great feature ! It will benefit to not only consumers, but also developers, and hardware companies.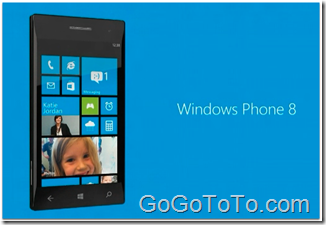 The others features which were introduced today:
Multi-core processor support
Bigger, sharper screens
NFC wireless sharing
Internet Explorer 10
Wallet
Better maps and directions
Cooler apps and games
More details please visit Microsoft Windows Phone official blog.
Also, Windows phone 8 has new start screen, please watch the introduction video: